Facial Plastic Surgery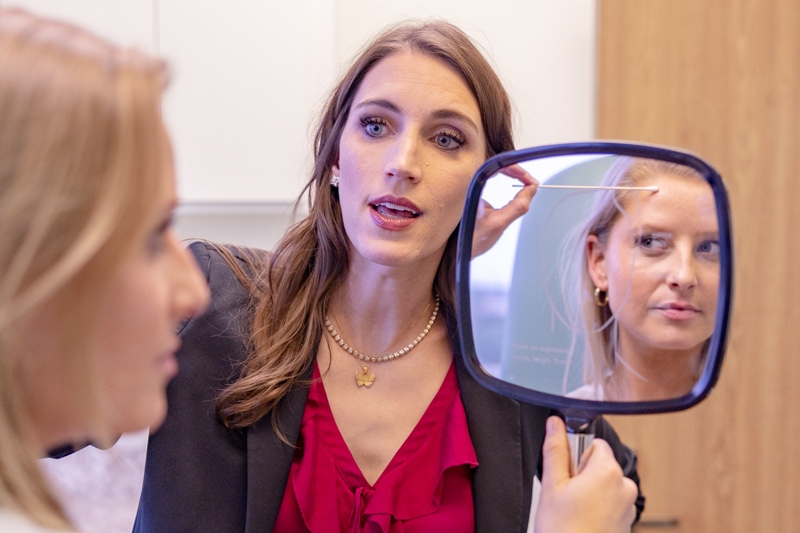 Coastal Cosmetic and Plastic Surgery Center offers a number of surgical and non-surgical procedures designed to help refresh, rejuvenate, and enhance your facial appearance. Whatever your unique needs and aesthetic goals may be, board-certified plastic surgeon Cassidy Hinojosa, MD can consult with you to design a customized approach that yields an exceptional, natural-looking outcome.
Eyelid Surgery
Eyelid surgery, also known as blepharoplasty, can help address a number of aesthetic concerns around the eye region, including sagging skin, puffiness, under-eye bags, and more. The procedure can be performed on the upper eyelids, lower eyelids, or both, depending on your unique needs. During treatment, Dr. Hinojosa will carefully remove extra eyelid skin, extract and/or reposition excess fat, and tighten/smooth the remaining tissue for a rejuvenated and refreshed appearance. In some cases, removing redundant, hanging upper eyelid skin can even yield an improved field of vision.
Facelift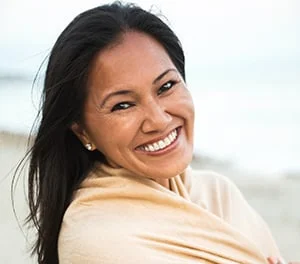 A facelift is designed to reverse signs of aging and restore a more youthful, revitalized facial aesthetic. This customized procedure specifically targets the lower two-thirds of the face and addresses concerns such as moderate to severe lines and wrinkles, excess skin and sagging tissue (including jowls), fat displacement, facial volume loss, and more. Dr. Hinojosa employs the superficial musculoaponeurotic system (SMAS) facelift technique, which lifts and tightens the deeper tissues of the face without creating tension on the overlying skin. Through small incisions made as inconspicuously as possible, she will carefully elevate the tissue to an optimal position, remove any excess skin, and smooth the remaining skin—resulting in a younger, more refreshed appearance.
Neck Lift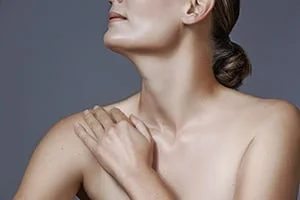 A neck lift can help improve the aesthetics of your lower face and neck, addressing issues such as drooping jowls, loose skin, a double chin, and muscle banding in the neck. Dr. Hinojosa can consult with you regarding your goals and create a customized treatment plan to give you the smoother, more youthful neck contour you desire. Based on your unique case, this may involve carefully removing excess neck skin, eliminating unwanted fat pockets, and/or tightening underlying neck muscles and tissues—always with an emphasis on achieving a completely natural look.
Brow Lift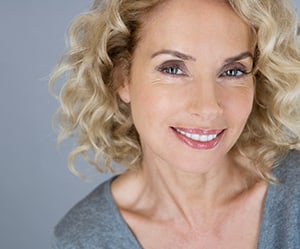 A brow lift, also known as a forehead lift, is designed to refresh the appearance of the upper third of the face by elevating and tightening the skin and muscles of the forehead. This can address aesthetic concerns such as a drooping brow line, creasing or folding of the forehead, and furrows between the eyebrows. Depending on your specific concern(s), Dr. Hinojosa will strategically utilize discreet incisions to lift and smooth underlying tissues of the forehead, remove excess skin, and/or improve the symmetry of the eyebrows for an enhanced and rejuvenated look throughout the region.
Otoplasty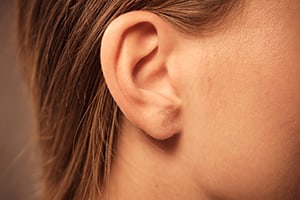 Otoplasty, or cosmetic ear surgery, can help improve the aesthetics and overall balance of the face by reshaping, repositioning, and/or resizing the ears. The specific technique Dr. Hinojosa employs for otoplasty will depend on your (or your child's) unique needs and goals, but treatment typically involves reshaping of cartilage through small incisions concealed in the natural crease behind the ears. If needed or desired, Dr. Hinojosa can also "pin" the ears back using tiny sutures, helping to decrease their protrusion. Ultimately, otoplasty can result in a more balanced, proportionate, and symmetrical look for the ears and face.
Injectables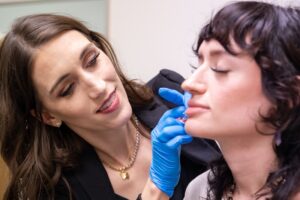 In addition to facial plastic surgery options, Dr. Hinojosa offers a number of non-surgical facial rejuvenation treatments, including the RHA® Collection and the JUVÉDERM® and Restylane® lines of hyaluronic acid-based dermal fillers. Hyaluronic acid is found naturally within the body, and the various JUVÉDERM®, Restylane®, and RHA® products can be used to smooth marionette lines and nasolabial folds; restore volume to the cheeks and midface; augment the lips; and more—all with little to no discomfort or downtime. The RHA® line can also help address dynamic facial wrinkles, which form as a result of both conscious and unconscious facial movement. These types of wrinkles are traditionally difficult to treat using fillers, as most formulas are not resilient enough to withstand the continuous micro-movements of the facial muscles. However, the RHA® line is specifically formulated to adapt to these movements, enabling it to produce more seamless, natural-looking outcomes. The longevity of dermal filler results will depend on the specific concern(s) addressed and filler(s) utilized, but once the effects begin to fade, touch-up treatments can be received to prolong the rejuvenative outcome.