Breast Procedures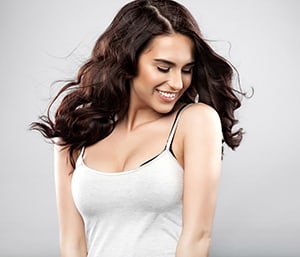 Coastal Cosmetic and Plastic Surgery Center offers a comprehensive array of breast surgery options—including procedures for enhancement, reduction, and reconstruction. For each and every patient, Corpus Christi plastic surgeon Cassidy Hinojosa, MD is dedicated to providing a customized treatment experience with an emphasis on beautiful, natural-looking results that suit each patient's unique needs and cosmetic goals. As a female plastic surgeon, Dr. Hinojosa has a unique understanding of the aesthetic concerns that many women face, and she strives to be a supportive and compassionate partner throughout your cosmetic rejuvenation  journey.
Breast Augmentation
Breast augmentation can help women who are dissatisfied with the current size of their breasts feel more confident by creating the larger, shapelier look they desire. Dr. Hinojosa offers several types of implants, including saline, traditional silicone, and highly cohesive silicone gel. During your consultation, she can help you choose the most appropriate implant type and size based on your unique goals, anatomy, and lifestyle. To perform breast augmentation, Dr. Hinojosa prefers to use an inframammary incision made in the fold just below the breast (though an areolar incision is an option in some cases), and she typically places implants in the dual plane submuscular position in order to lessen the risk of capsular contracture and allow for clearer mammogram imaging post-treatment.
Breast Lift
Almost every woman will experience some degree of breast sagging over time due to a combination of gravity, reduced skin elasticity, and natural aging. These effects are only exacerbated by factors like pregnancy, breastfeeding, and weight fluctuations. A breast lift (mastopexy) is designed to treat breast drooping and restore the breasts to a more youthful shape and position on the chest. During the breast lift procedure, Dr. Hinojosa carefully recontours and repositions the breasts by removing excess skin, elevating and reshaping tissue, and tightening the remaining skin. If needed, she can also resize the nipple-areolar complexes for an improved overall aesthetic. Treatment can be performed using one of three incision patterns—periareolar, lollipop, or anchor—with the most appropriate approach depending on the degree of breast sagging present.
Breast Lift with Implants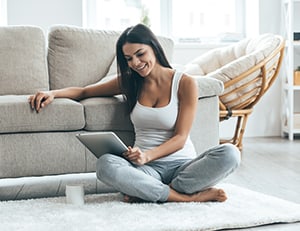 Also known as breast augmentation with a lift, a breast lift with implants combines the lifting abilities of a mastopexy with the volume enhancement of a breast augmentation. This combination treatment can often be the ideal option for women who are interested in restoring lost volume and/or increasing their breast size in addition to treating breast sagging. The procedure for a breast lift with implants is performed similarly to a regular mastopexy, with implants being placed once excess skin is removed and the remaining tissue is elevated. The final result is an improved breast position with a fuller look and feel.
Breast Reduction
Breast reduction surgery is designed to help those who struggle with overly large breasts achieve more balanced and comfortable body proportions. During the procedure, Dr. Hinojosa will remove both excess skin and tissue in order to reduce the size and weight of the breasts, and she will then reshape and reposition them on the chest wall for improved symmetry and contours. Similar to those employed during a breast lift, the incision options for breast reduction include periareolar, lollipop, and anchor-shaped patterns—and the most appropriate method will depend on the degree of tissue reduction and reshaping required. Following breast reduction, patients often report improved comfort, self-confidence, and overall quality of life.
Breast Revision
For a variety of reasons, breast revision surgery may be necessary at some point in time following an initial breast procedure. This treatment can be performed to exchange or upgrade breast implants, remove implants, resolve implant-related issues (such as capsular contracture), correct breast asymmetries, and more. During a consultation, Dr. Hinojosa can work closely with you in order to decide the best surgical plan depending on your unique needs and cosmetic goals.
Gynecomastia Surgery
Gynecomastia refers to the development of excess breast tissue in males. This condition can have a variety of causes, but it is most often linked with hormonal imbalances. Gynecomastia surgery—also called male breast reduction—is designed to eliminate extra breast tissue and improve chest contours for a more toned and masculine appearance. At our practice, Dr. Hinojosa typically achieves this through a combination of direct tissue excision and liposuction, always aiming to create a natural-looking result with minimal indication of surgery.
Breast Reconstruction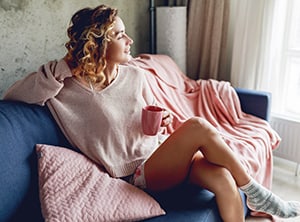 Breast reconstruction can help women who have had a mastectomy or lumpectomy regain their breasts and restore their sense of femininity. Depending on the scale of the initial procedure and one's desired aesthetic outcome, Dr. Hinojosa can employ a latissimus dorsi flap technique using tissue taken from the back to rebuild one or both breasts, or she can utilize implants to recreate the breast mound(s). In the case of unilateral breast reconstruction—meaning only one breast is being reconstructed—a breast lift, breast reduction, or breast augmentation can often be performed on the opposite breast to help achieve optimal symmetry.